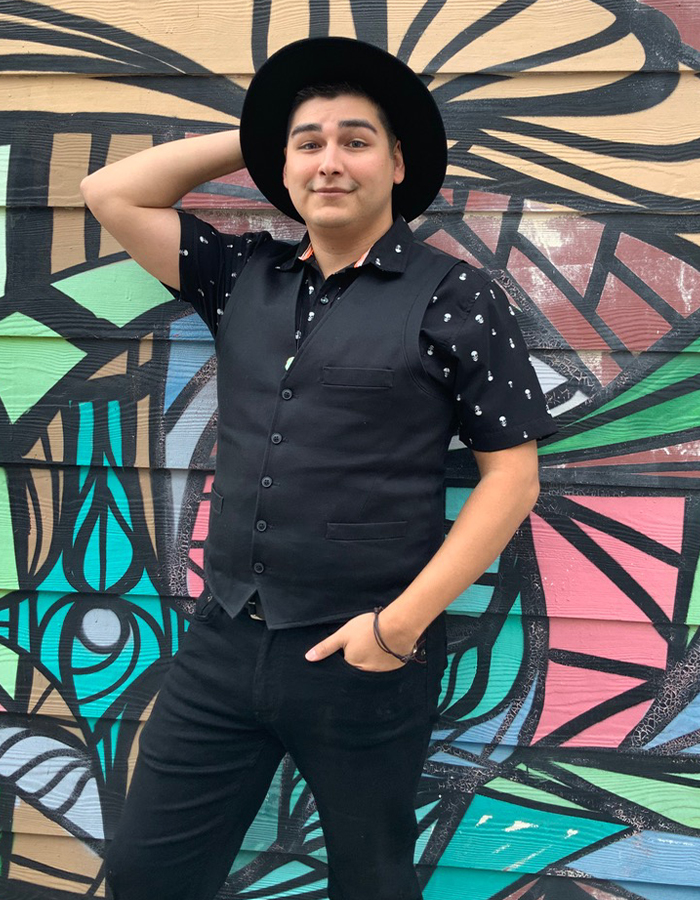 Steven
Level 2
You can truly 'let your hair down' judgment-free, and be purely entertained when you're in Steven's chair.
He never thought about being a hairstylist until the opportunity practically fell into his lap. Ever since he's savored every moment, specifically connecting with each guest and their positive energy. He loves coming up with a style that will meet the guest's needs, and get them to their dream hair with a realistic plan that will smile at everyone.
Feeling stressed? Well, his goal is to make all your worries go away, even if it is just for the hour in his chair. He's proficient in color, but a master with his shears, especially in barbering. He's attending school for a business degree and plans to open a salon one day.
Steven, a living paradox, is a computer nerd/gamer, who is often out in nature when he wants to get back to reality. He reads tarot for his friends and snuggles with his dog Bently when he's not doing hair.
You can see Steven's latest masterpieces on Instagram at @stevendidmyhair and if you have a hair struggle let him give you a hair hustle.