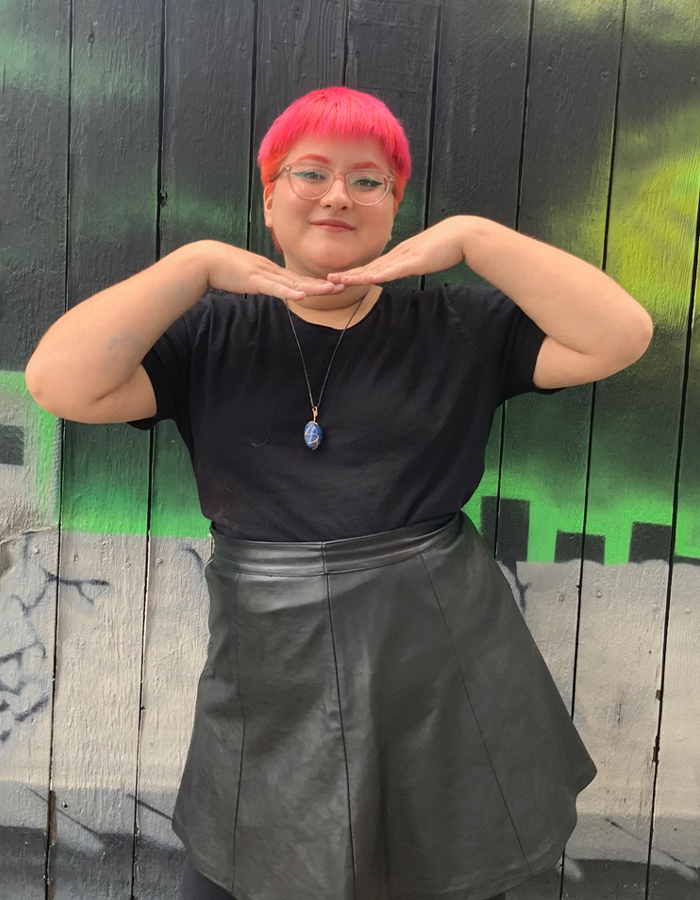 Bianca
Level 2 Hair Stylist
Bianca wanted a career with creative freedom and to work in a salon that accepts her eclectic style in clothing and makeup—thankfully she found both at Green Apple.
Since starting her career she's never hated coming into work; she's found boundless joy when she sees the smiles on her guests' faces when she's completed an amazing hair transformation that she and her guests have created together. Her first love is vivid and creative color, but she's well-versed in cutting and styling both men and women's hair as well.
Not sure if the cut and color you have in mind will work for you? Don't worry because anime-obsessed Bianca keeps up with the latest trends, and she'll be honest when you're looking for a new style that you're not sure if you can 'pull it off'. Her goal is to make your hair vision into a reality while keeping your hair healthy, and that you feel beautiful.
Bianca loves the creative freedom that being a hairstylist gives her as much as she loves her three cats. She's sensitive to her guest's needs, is a great listener, and gives them the rest that they crave. She'll tell you what's on her mind, give you advice, but keeps your needs and wants at the forefront. Check out her latest transformations on Instagram @dyehard_bianca.
Start your colorful and lifelong journey with the passionate and caring Bianca.