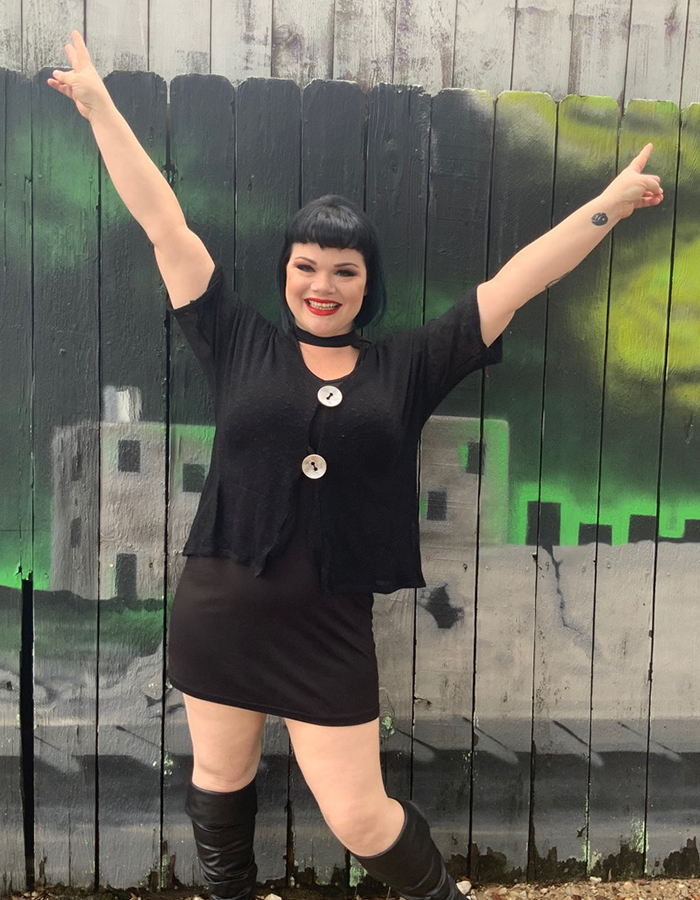 Ashley
Level 1
Ashley is a Louisiana girl living in a Texas world and is living her passion as a hairstylist.
She loves that every day is different. Hair color being her favorite, she chose an Aveda salon because of its customization abilities. Just as she wants to make sure that she connects with her guests on a deeper level, she wants her color formula to be perfect for them as well.
Her degree in nutrition has been an asset in her hairstyling career because she can recommend products, foods, and vitamins that will help her guest's hair, skin, and nails. Ashley's addicted to education (and horror movies) so she takes time away from her dogs to make sure that she learns all the latest techniques. She's a personality chameleon so she gets along with almost everyone, and her laugh is infectious.
Hair doesn't have to be scary, so stop by Ashley's chair and she'll take all the fear away about your new look. To see her latest creations you can check out @hairraiser.greenapple on Instagram.