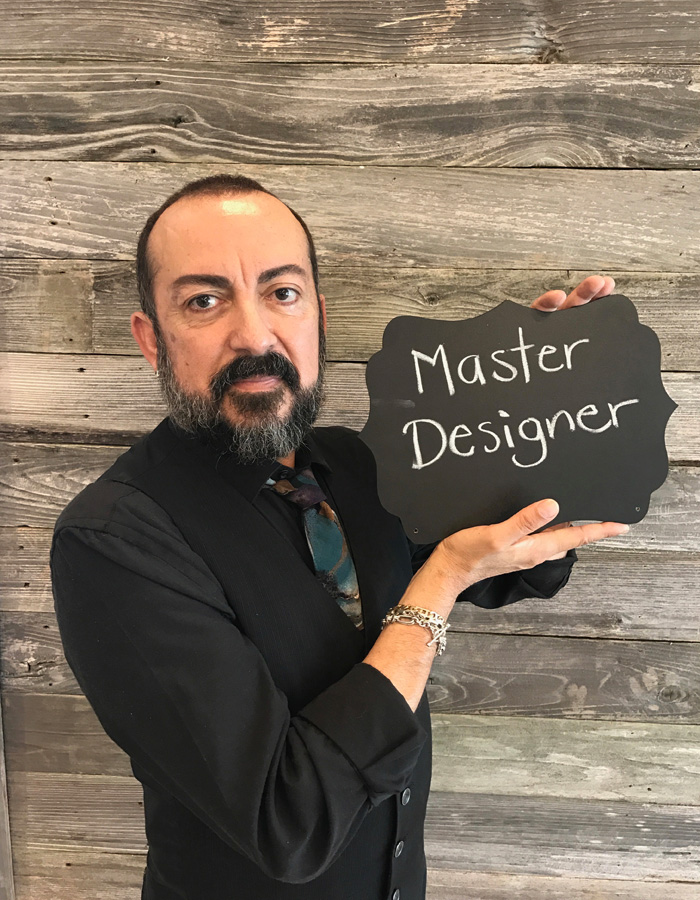 Raul
Master Designer
Raul has 30 years of experience and is a Master Hair Designer. He is a visionary that designs and arranges hair in many different styles.
His former position at Clairol as Color Master Educator provided him great experience and enhanced his abilities to become an authority as a Master Hair Stylist. By providing advanced training in Color Theory to licensed stylists as an educator, he has helped many of his students to become very successful.
He specializes in coloring, custom blending, highlights, lowlights, and color corrections.
At the Baytown location, Raul offers Aveda Color or L'Oreal Professional Coloring and Scruples Blazing Highlight System. L'Oreal and Scruples systems are not offered at the Houston location.
Raul is also certified in the Brazilian Blowout smoothing treatment, an amazing treatment that smoothes and defrizzes hair, leaving it silky and shiny.
Raul has a desire to succeed and he loves styling and coloring hair.